*September 13, 2018 Update
RESCHEDULED – National Estuaries Week Packery Flats Clean Up has been rescheduled due to weather.  The clean up has been rescheduled for October 6th, 2018.  You may still register by clicking the invitation below.  Hope to see your there!
National Estuaries Week is a nationwide celebration of our bays and estuaries and the many benefits they provide to local communities, and this year it occurs September 15-22!  This year to celebrate, the Coastal Bend Bays & Estuaries Program is teaming up with the Coastal Bend Bays Foundation's Adopt-A-Beach Cleanup at Packery Flats on September 15th, and adding two more locations in the flats to choose from, register now by clicking the invitation to guarantee your spot!
Click Invitation Below to Register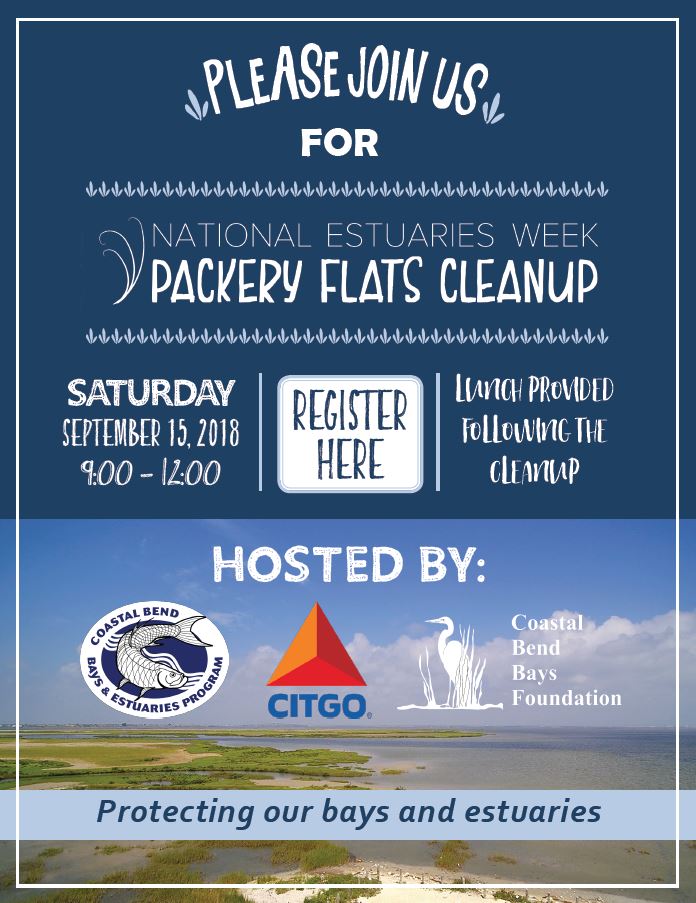 Map of Locations